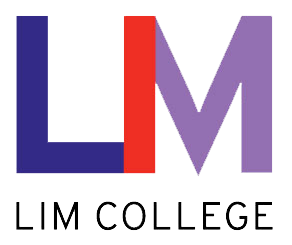 Interested in transferring to LIM College? Brookdale has a NEW Joint Admission Agreement with LIM College!
Brookdale Community College and LIM College in New York City signed a joint admissions agreement that stipulates upon admission to Brookdale in the Associate of Science degree in Fashion Design and Merchandising, students are guaranteed admission into LIM College, provided they complete their associate degree program.
The Joint Admissions Program is open to first-time, matriculated first year students at Brookdale students who transferred into the AS Fashion Merchandising program with fewer than 24 credits of completed college work.
The transfer of credits will enable students to pursue a degree at LIM College in the Bachelor of Business Administration (B.B.A.) programs in the Business of Fashion, Fashion Merchandising, Visual Studies, Marketing, and Management.
Through this agreement, Brookdale students who pursue an Associate of Science Degree in Fashion Merchandising, will:
Have the opportunity to meet with LIM representatives to obtain academic advice about LIM's curriculum and general information about LIM
Be invited to New York to participate in at least one LIM campus or community event each semester until their enrollment at LIM
Be eligible for partnership scholarships on the same basis as other LIM applicants or students.
Any student who graduates with their associate degree from Brookdale with a minimum of 2.0-grade point average will be eligible for a renewable scholarship to LIM College to obtain their bachelor's degree
Have a barrier-free transfer experience through the Joint Admission transfer application
For more information about the Joint Admission Agreement, CLICK HERE!
To apply for the Joint Admission program with LIM College, please click here to be directed to their application!
LIM COLLEGE JOINT ADMISSION APPLICATION
Learn more about LIM majors and degrees: https://www.limcollege.edu/academics/degrees
Visit LIM's Transfer Admissions page: https://www.limcollege.edu/admissions-aid/apply-lim/transfer-admissions
Attend an LIM Transfer Tuesday Event: Meet with members of LIM's Transfer Services Team to review your transfer credits and possibly receive an instant admissions decision. Attend an express visit option on Transfer Tuesdays at LIM: https://www.limcollege.edu/events
About LIM College
Founded in 1939 and located in the center of New York City – the world's fashion capital – LIM College offers associate, bachelor's, and master's degree programs both online and on-campus in a variety of fashion-focused majors. Through a specialized curriculum grounded in the philosophy of "learning by doing," LIM fosters a unique connection between real-world experience and academic study in business principles and gives students vast opportunities for firsthand experience and professional development. Alumni have gone on to excel at companies such as Michael Kors, Gucci, L'Oreal, Amazon, Nordstrom, Christian Dior, the National Football League, and more.
For more information about LIM College, please visit their website at www.LIMcollege.edu.